---
Byron is often considered the health food capital of Australia. You won't find a McDonald's or Hungry Jacks in amongst 60+ eating spots in the town. We often have guests with particular dietary requirements, or who are just health conscious, so we thought we'd make it easy for you to find a healthy feed by creating a list of the 6 best healthy eating destinations to check out and enjoy.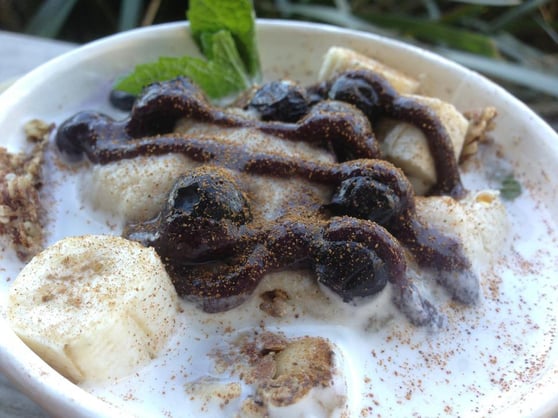 Number 6. Naked Treaties Raw Food Bar
The Raw Bar offers a diverse menu of drinks and elixirs including slow pressed juice, superfood smoothies, nut milk shakes, kombucha, kefir, cold pressed coffee, chai lattes, matcha lattes, superfood hot chocolates as well as rotating seasonal specials. Naked treaties has a dedicated focus on fresh, raw, organic, local ingredients.
Number 5. Cardomon Pod
This Hare Krishna restaurant has divine wholesome food made with love. They cater for vegans and vegetarians with a range of delicious cooked dishes and fresh salads that you can pick and chose from to create your meal. The atmosphere is comfortable and relaxing.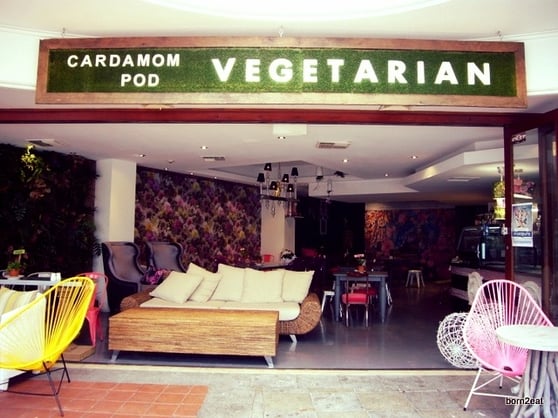 Number 4. Santos Health Food Cafe
This thriving juice bar café offers fresh organic juices, smoothies, raw treats, delicious daily salads, lunches and other seasonal goodies created by local artisans and organic coffee. Attached to a health food grocery store, this business has providing the community with the highest quality organic and ethically sourced fresh produce and bulk foods for over 30 years.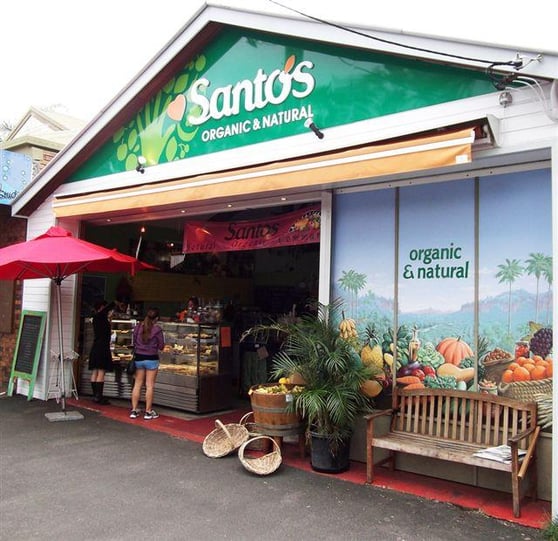 Number 3. Heart and Halo
Heart and Halo is a locals secret, tucked away from the main drag of town. Heart & Halo offers an amazing range of great value Curries, Vegetable Baked Dishes, Hearty Lentil and Vegie Soups, Rice, Bean and Grain Dishes, the freshest salads and a selection of mouth watering drinks, sweets and snacks. All their food is cooked with the healthiest, non-toxic salts and oils. This cafe puts in the extra effort to look after your body.

Number 2. Fundies Whole foods Café
Fundies is located in the centre of town in the historic post office building. The Cafe serves fresh salad & vegetarian dishes, organic Coffee, juices, smoothies and more. Inside is a well-stocked health food grocer with everything from avocados to organic shampoo. Outside there are lots of tables to indulge in your delicious whole food meal while watching all the hype and activity of Byron Bay.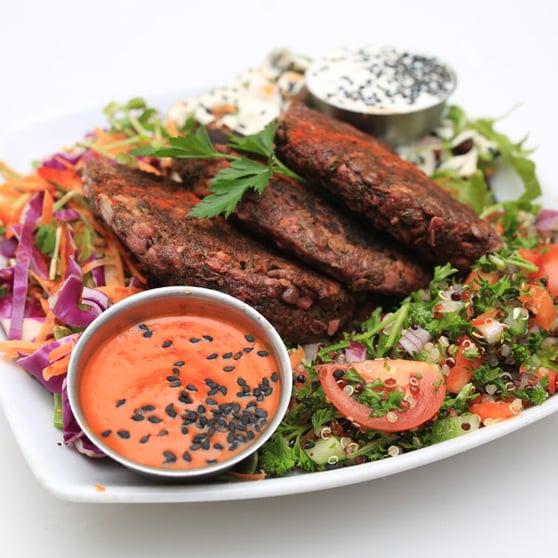 Number 1. Mana heaven cafe Restraunt
This place is Exceedingly Healthy and Exceptionally Delicious. They take pride in serving you with healthy and delicious vegetarian food made from fresh and local produce. The menu includes range of fresh salads, tasty mains, mouth-watering desserts, coffees, smoothies and juices made to order. Most items on the menu are vegan, and there is a large range of gluten-free options available as well.

---