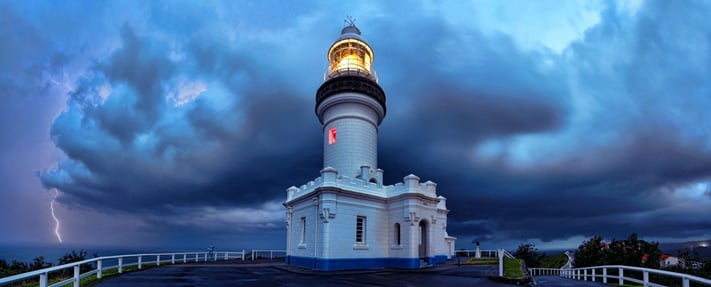 Feel stuck with nothing to do with the rain? There really is no need for boredom as Byron Bay is full of things to do no matter what the wheather conditions, you just need to know where to go.
So using our local knowledge, we have collected a list of great activities to do for
when you geta rainy day in Byron Bay.

Treat yourself
The amount of therapeutic options in the area is overwhelming. From various styles off massages, health readings, to spa and beauty treatments. Byron has it all. Check out Byron Body & Soul to find the treat you know you deserve.

Go to the Breweries
Byron Bay has a fantastic beer brewery. The Byron Bay Brewery' is an iconic Byron location. Established in the early 1980's as the Piggery, the Byron Bay Brewery Bar & Restaurant offers day time tours & tasting as well as great meals and they also host events and concerts regularly.

Experience Byron's Art Culture
Checkout our galleries! There's the Lone Goat Art Gallery next to the library and there's The Retrospect Gallery across from The Great Norther Hotel. Both will amaze you with their unique art pieces.
'Planet Corrobboree' under the community centre has an exclusive range of indigenous artwork. If you feel inspired, the Byron Bay Art Studio has art classes for everyone too.

Yoga (Indoor of course)
Byron is the Yoga capital of Australia. There are endless options of styles, difficulties and teaching methods offered in the town.
The Byron Bay Yoga centre is the biggest yoga centre but there are many other options. You can find many classes at findyoga.com.au.

Go catch a movie; We have 2 cinemas
'Palace Cinemas' in the heart of Byron Bay is a cutting-edge and sophisticated cinema, presenting simplythe best selection ofquality new release films. 'The Pig House flicks' also known as 'The lounge cinema' since 1995 has been providing the Byron Shire with a venue for international, blockbuster and arthouse films and film festivals.

Shopping
The CBD is packed with a variety of retail outlets including many boutique shops and local brands. Most of the town is under cover so the rain won't interrupt your retail therapy.

Take a class
Byron Bay is a hub of sharing and creating with countless opportunities to learn with a wide variety of knowledge this community has to offer.
The Best way to find out about new and exciting classes and experiences
is to check out the community notice boards around town.

Grab a drink
Byron bay as some fantastic pubs and bars with a variety of atmospheres to choose from. Pubs include; The Beach Hotel, The Northern, & The Railway. Other restaurant Bars include Miss Margaritas, The Balcony & The Ginger Pig.

Stay In
Once All the excitement of being out and about has tired you out, you can come back to your comfortable room here at Byron Palms Guesthouse. There is nothing like getting cosy bed with a cup of hot tea or coffee on a rainy day. Shut the blinds and relax to the sound of the rain.
Click to edit your new post...